Crocheting is so much fun and relaxing as a hobby. You can not only pass your time but also get a lot of fun and functional crochet possessions from this skillful hobby of yours. It's never too late to start your journey with the crochet hooks and yarns. To let you take and easy and fun start towards crocheting we have brought these 10 handmade crochet patterns for the beginners. Either you yourself want to start crocheting or your daughter wants to be familiar with this lovely yarn art, these crochet patterns are perfect for all types of beginners.
With simple and repetitive chains of stitches, there are loads of useful things to crochet for the beginners. They can start with the wash clothes that too in a variety of colors to use as the perfect gift for your dear and near ones. Also, the granny squares are the first of the things to start the crochet learning process and by combining a big bunch of the crochet squares a lovely afghan is easy to build. There are easy and cute patterns like crochet hair clips, hearts, wedding bouquets and more. Browse them all below with details and free patterns!
1. DIY Crochet Washcloths Free Circle Pattern: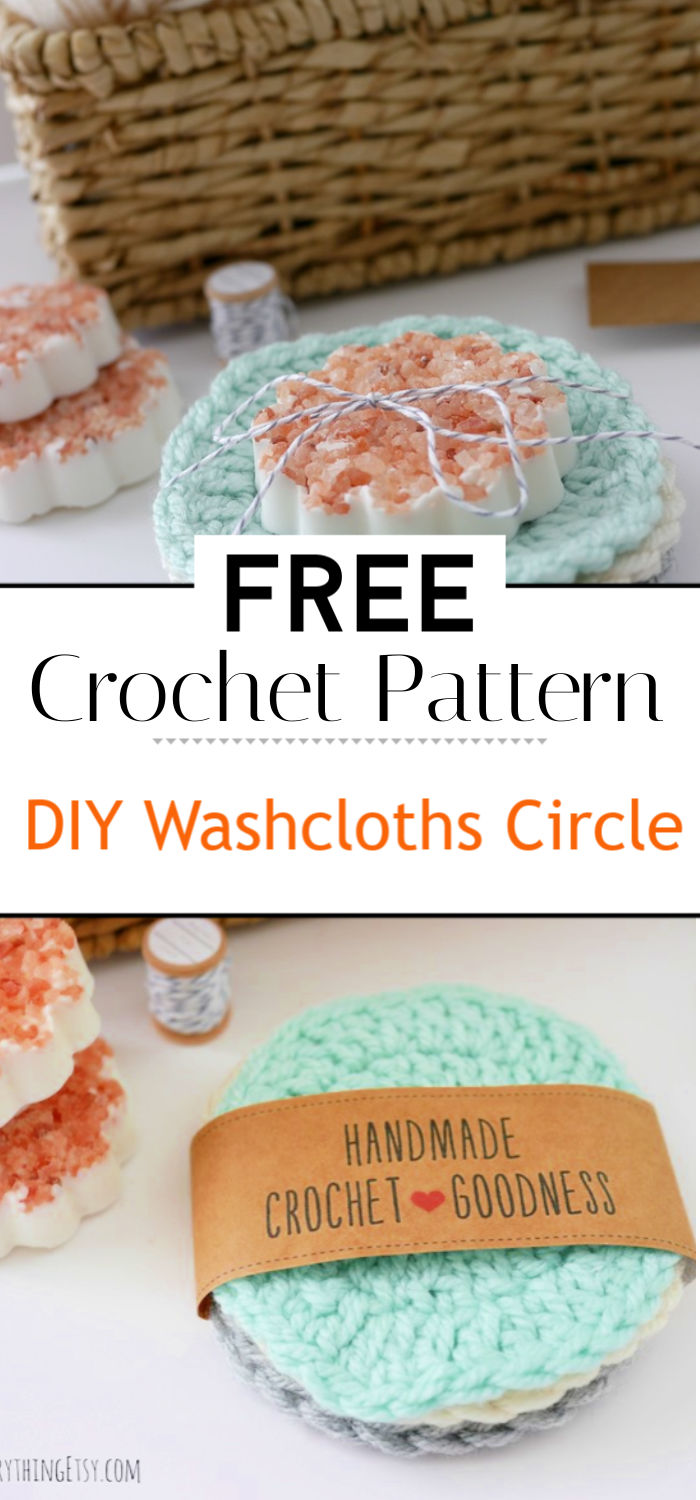 The beginners can make this lovely DIY crochet washcloth to practice their crochet art. They are super easy to make in a circle-shaped pattern. You can make a bunch of them in a variety of colors to use as the perfect gift for the people around. Easy pattern details here!
Free Pattern everythingetsy
2. Easy Crochet Quilt Afghan Pattern: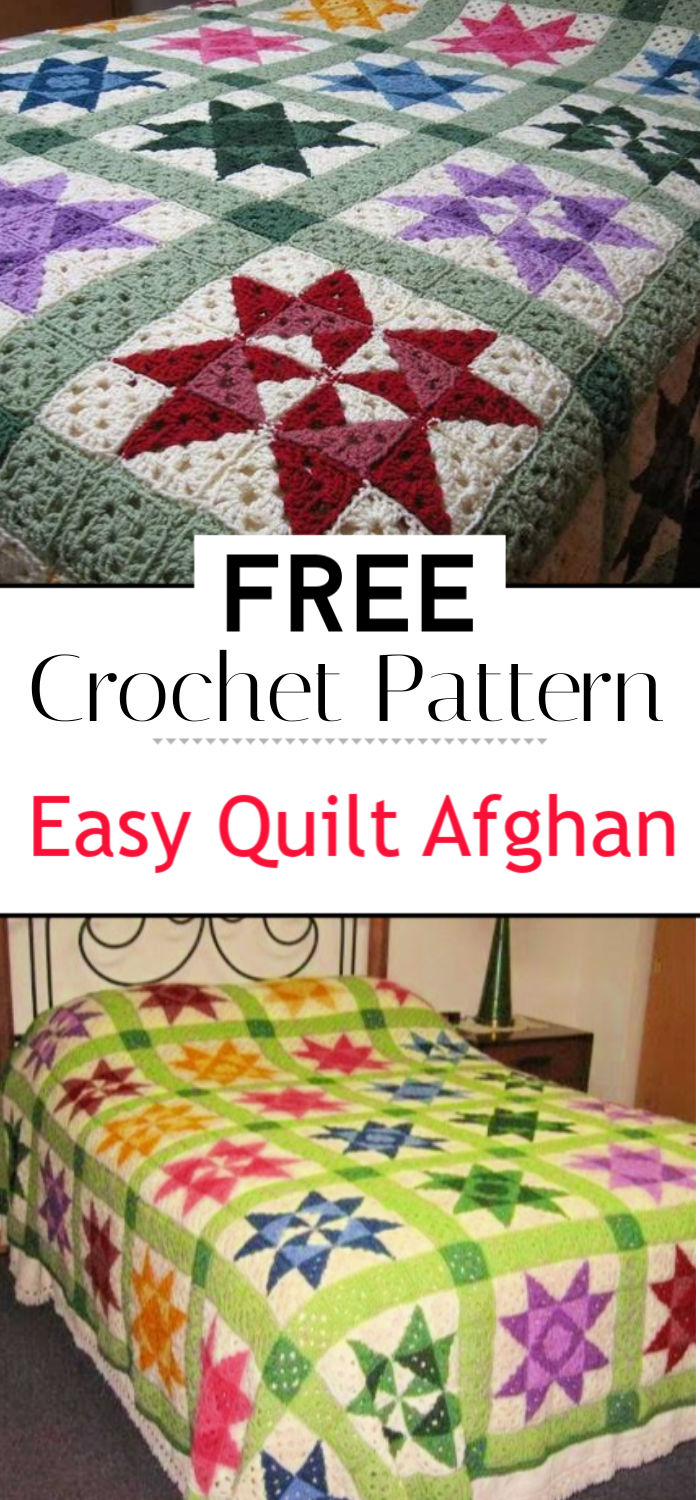 One of the things that the crochet beginner learns is the crochet granny squares and now using that easy pattern you can crochet up a whole afghan. Here is this easy crochet quilt Afghan pattern with light-hued granny square and the colorful crochet triangles to spice up the pattern look. Details here!
Free Pattern sjamusic
3. Crochet Owl Pattern:
This cute owl appliqué is easy enough to be made by the crochet learns who are at the beginning of it. The lovely owl is made with cotton candy yarn using the 5mm hooks. You need a variety of colors to shape up the body and features of the owl and they can be totally customized too. Details here!
Free Pattern lovethebluebird.blogspot
4. How to Make Real Money Crocheting:
You can make money by learning the skills of crocheting and selling your handmade patterns. Here is this make real money crocheting idea with multiple crochet projects and tips to make your crochet journey more easy and fun. Details here!
Free Pattern hookedontillylife
5. Crochet a Gorgeous Mandala Floor Rug: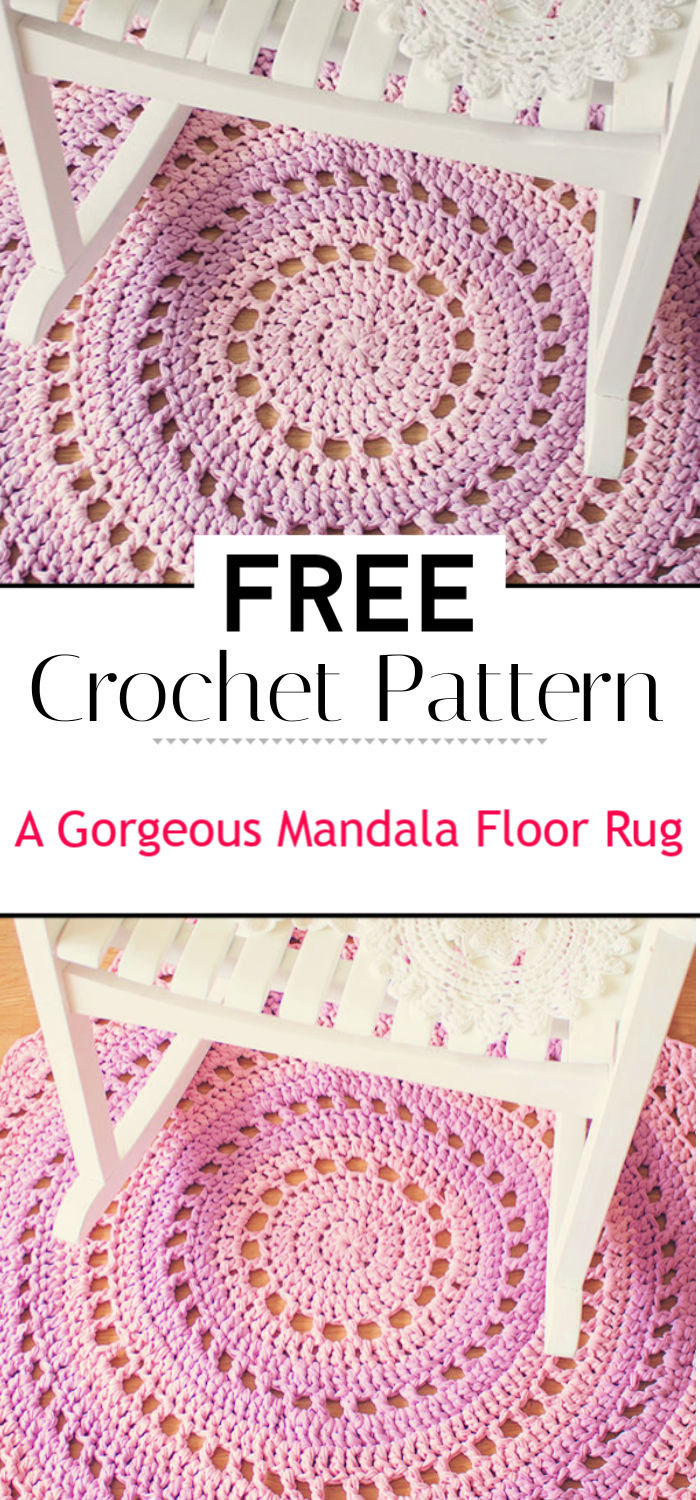 Crocheting with the simple and easy patterns makes is quick to learn for the beginners. This gorgeous crochet mandalas floor rug is the best thing to make while you are in the early phase of your crochet skilling. Using the thick t-shirt yarn, 15 mm hooks and the magic ring you can easily work up this pretty rug pattern.
Free Pattern crafts.tutsplus
6. Sofa Blanket Beginners Crochet Pattern:
Every mother wants to make a lovely blanket for her kids and now the beginners can do it too. Here is this lovely sofa blanket beginner crochet pattern to make a thick texture and bright-hued blanket for your little ones. You need thick and big yarn skeins to make this blanket using 8 and 11 mm hooks. Details here!
Free Pattern finecraftguild
7. Crochet Flower Paper Clips:
Now you can add some handmade accessories to your little one's wardrobe with these cute and fun looking crochet flower paper clips. The cute little round flower shaped clips are best to make for the beginner and enjoy the happiness of making something so cute and functional. Details here!
Free Pattern petalstopicots
8. The Crocheted Flower Wedding Bouquet:
Now you can add the perfect floral vibes to your wedding with this lovely flower wedding bouquet. The cute flower wedding bouquet can be made by the friends of the bride and even if they are a beginner they can easily make it. The crochet flower bouquet is the perfect thing to make as it would last for life. Details here!
Free Pattern maizehutton.blogspot
9. Crochet Heart Gift Tags:
Make the most out of your colorful yarn stash by making this truly simple and easy crochet heart gift tags. Just crochet up the hearts in a variety of colors and place them on your gift tags and they are ready to be on your gift wraps. Learn the easy details here!
Free Pattern livelaughrowe
10. Bunny Paw Applique Lucky Rabbit Foot:
Making easy and small things is the best way to get your crochet game strong just like this cute little bunny paw appliqué lucky rabbit foot. You can use this super cute and adorable appliqué for a lot of embellishing projects just like on a key chain. Details here!
Free Pattern knotyournanascrochet